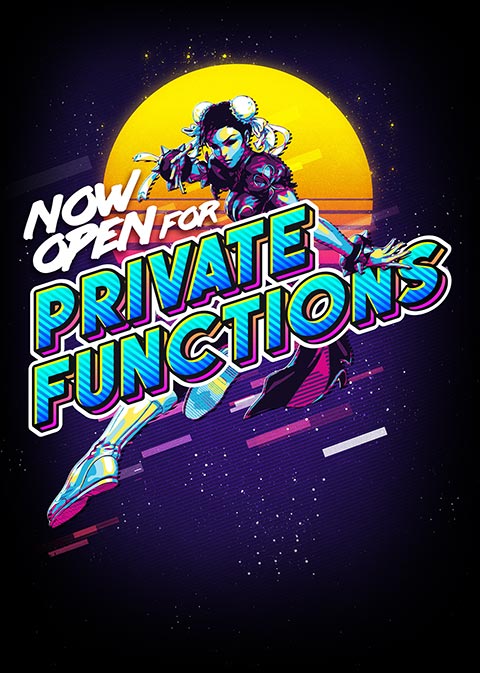 Now Offering Full Venue Hire
We may not be fully open to the public with yet, but in the meantime we're excited to offer full venue hires of the entire 1UP Arcade venue. Perfect for your next social group meet, work function, birthday party or group of mates!
While we work towards being able to reopen as normal, we are offering groups the chance to hire Australia's largest retro arcade, all to themselves! For full details or to enquire, click on below...
1UP Arcade Brisbane
is Australia's largest Retro arcade, with over 200 original machines, and a dedication to arcade preservation and community. With a flat-rate ALL-DAY UNLIMITED PLAY entry, you can choose to play unlimited pinball at Brisbane's biggest pinball venue, or play on over 180 original arcade games, or enjoy classic retro console games in our Retro Console Lounge.
Support 1UP Arcade by
leaving us a review!

You'll be re-living your childhood memories with everything from Donkey Kong, to Golden Axe, Sega Rally, Shinobi, Wonderboy, Killer Instinct, 4-Player TMNT and Simpsons, Time Crisis, Daytona, Point Blank, Double Dragon, Metal Slug, Out Run, Raiden, Bubble Bobble, Pong (1972), or a myriad of Street Fighter and Mortal Kombat titles! Check out our
games list for a complete list of games
.